Ink, Gold, and Blood | With Diety – Illustration
A quick piece that still shows I am still stuck on this ink with one or two colors "style". I recently got a Cintiq 24HD and it makes painting so much faster than my Intuos 4 or Cintiq 13HD. I still keep those around, in case I am on the move, but they simply don't mate the 24HD when it comes to comfort.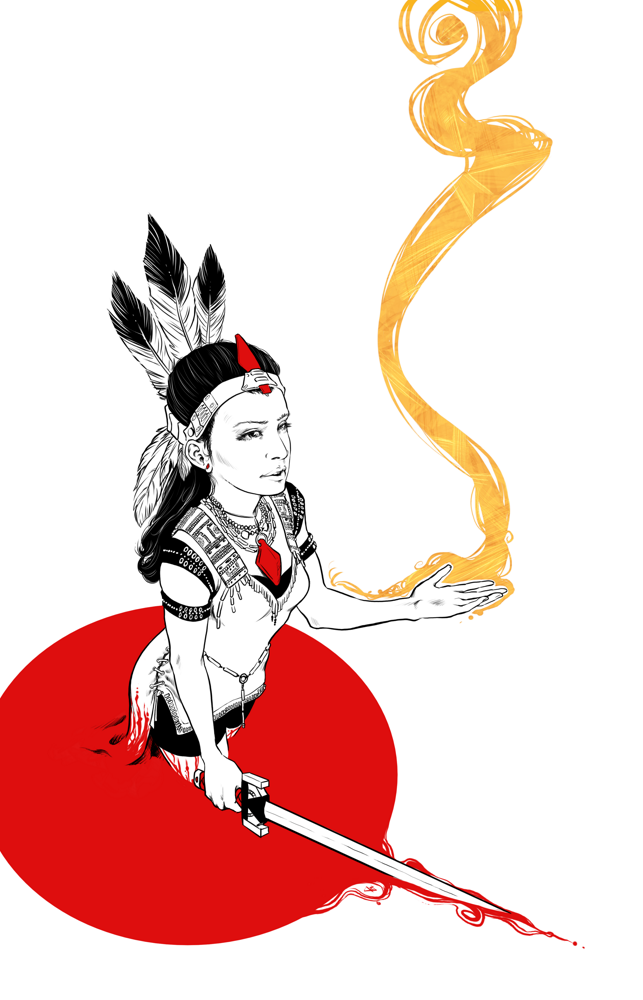 Because of this new device, I decided to do this piece at double the resolution I usually work with (A4 600dpi), and the amount of detail that I am able to include, along with how natural it feels, is great. I am definitely going to be doing more inking in the future.