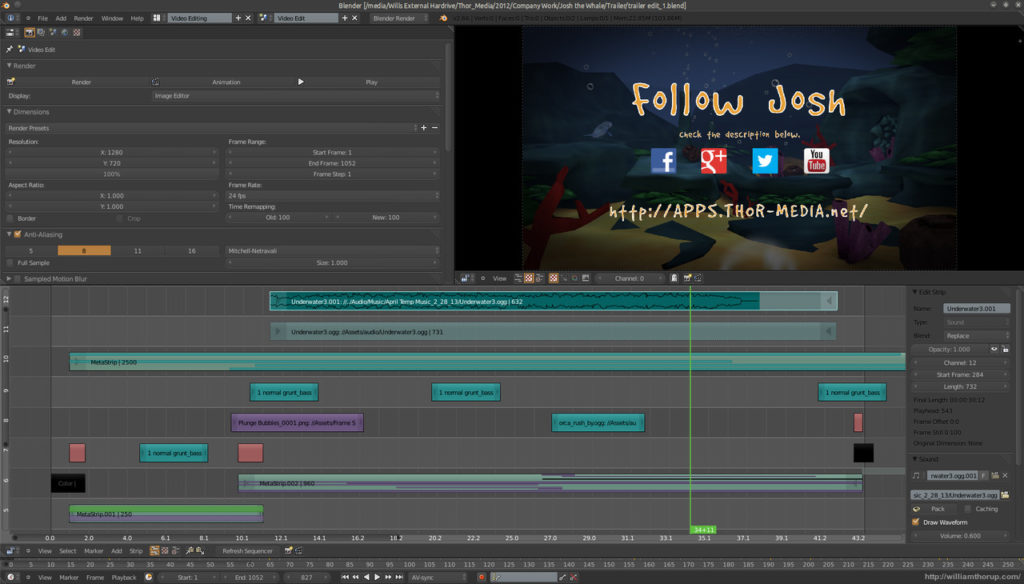 Josh the Whale | Official Trailer
Thor Media is coming up on the release of there latest project Josh the Whale. And during the last few days, I have been working on the official trailer for the app. Here it is.
---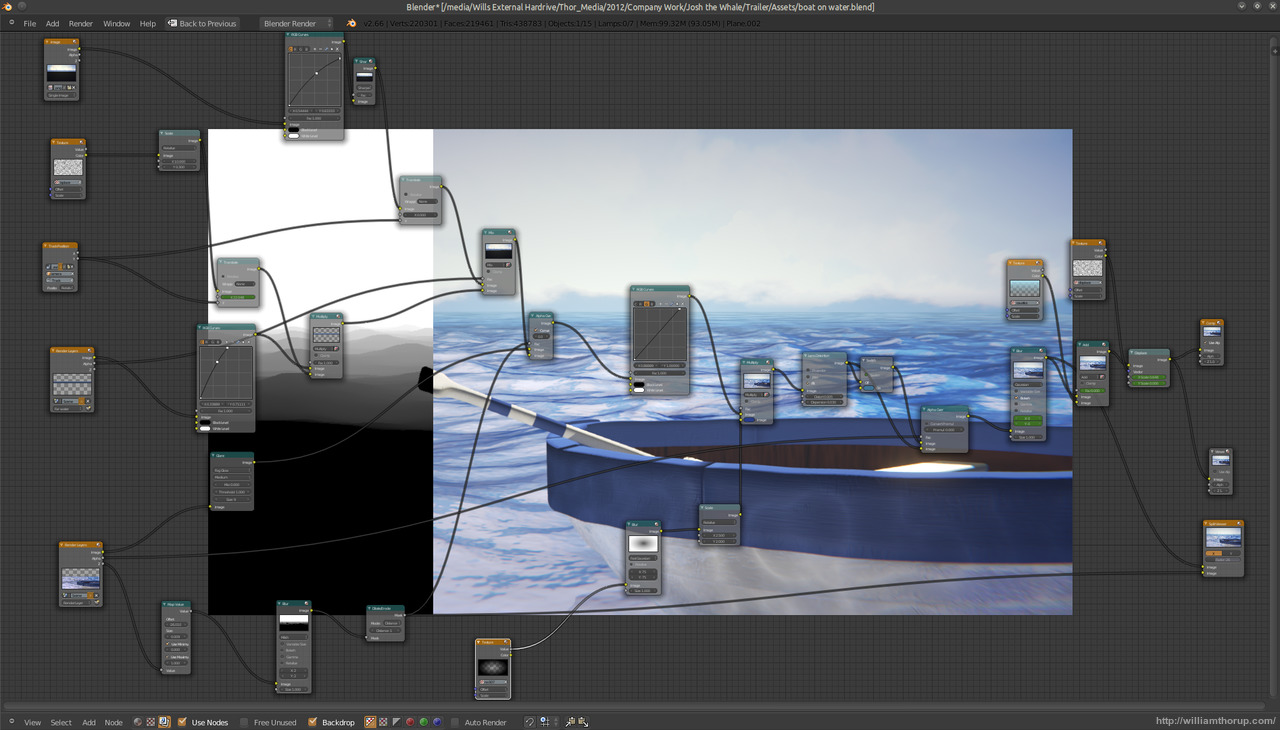 It has been fun getting the last touches together for this app. One thing that has been especially interesting for me is the music. We have my sister in law putting together the music for the app, and even though she doesn't compose professionally, she has done a fantastic job so far. Her music fits the moods that we are trying to get across in the app very well.  The trailer itself came together really easy.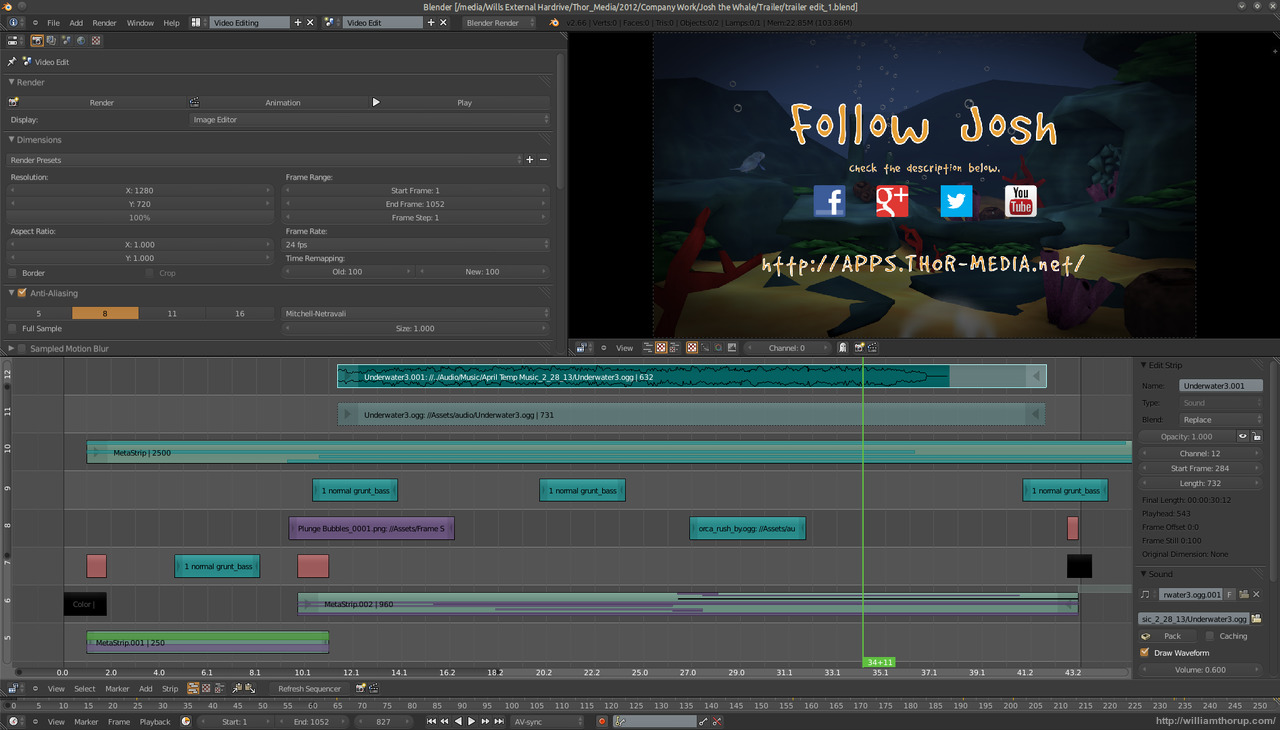 Most of the assets were already prepared. All the underwater scenery was practically done, because we used it in the initial concepts for the game. I had to do another animation for Josh, and do some simple compositing in the Blender video sequence editor. The only part that I had to put allot of time into was the beginning. I struggled with compositing distant water, before discovering how easy it is to add it in by using the z-buffer to create a fade between the distant water and the foreground water. Everything else was a cinch.
---
If you want to check out some beta screen shots of the app in action, head over to the official page HERE. We should be releasing the app in a few weeks or so, on both Android and iOS.