Mean Old Goblin King | Labyrinth Fan Art | It's Not Fair
David Bowie passed away a few months ago, and I have been meaning to post this small piece of fanart on my blog. (If you follow me on Instagram, you may have already seen this).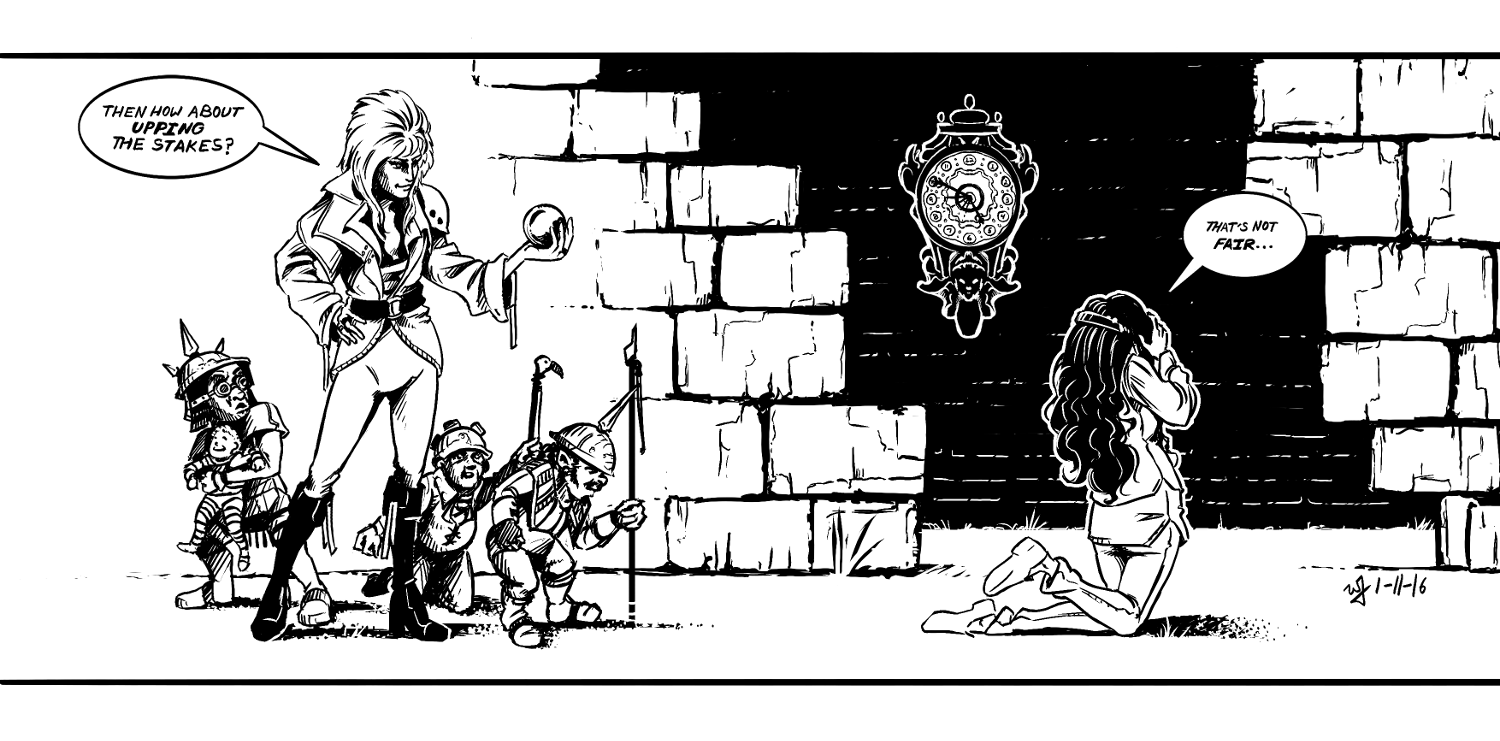 Labyrinth is a favorite of mine. Jim Hensen's films hold quite a bit of nostalgia for me, even though I was not born early enough to enjoy their releases. But many a VHS sat on the the movie shelf that hold allot of good memories for me. One that sticks out especially is the Labyrinth.
Memorable characters and locations, a simple story line about growing up, with just a little bit of music. It was hard for any young person to not be enamored with it's content. And unlike the incredible dark tone of Legend (which I appreciate much more, now that I am older), and Dragon Slayer, Labyrinth is much more inviting for a general audience.

I didn't know David Bowie's music very well, and it seems that many people seem to latch on to that more than this 80's fantasy film, but the he will always be the Goblin King in my mind. The force that tempts all of us to lay off responsibility for more trivial things.