Weekly Sketch Review | Faces and Characters

I should probably start calling these bi-monthly sketch reviews, considering how much time that has elapsed since the last sketch review. I am drawing quite a bit, it's just getting around to putting these posts together. It's more time consuming than I expect.
---
---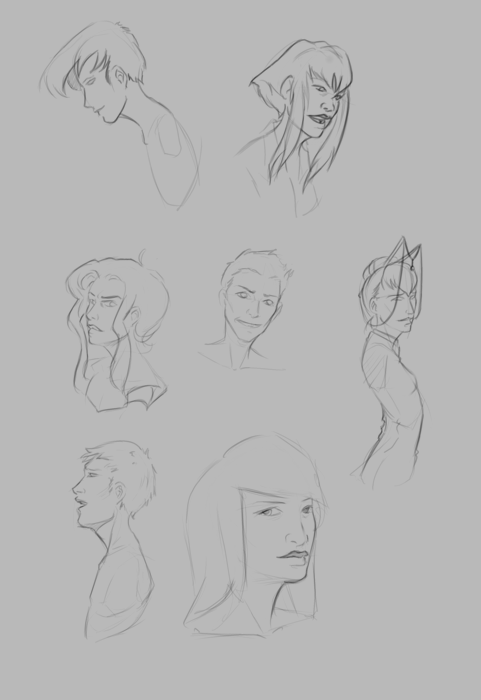 I have been working in both Krita and Gimp lately, and I definitely lean towards using Krita for my study. Smoother workflow and all. I mainly use gimp for its more intended purpose of post processing now. Adjusting color curves, sharpening, etc.
The first few poses that are drawn in the video are actually from an illustration, I did over a year ago, here. I liked the original and I wanted to draw poses, so, I tried fleshing out the character a bit with some different poses.
The faces in the middle of the video are purely study. Then the last set of drawings are a character concept for one of our Jaguar games.
---