Books and Machines | Illustration
I wanted to finish one more piece before Inktober begins. I started this one over two months ago for one of the Krita forum challenges, "Futuristic Princess". I got the sketch done at that point, but couldn't find the motivation to finish it at the time.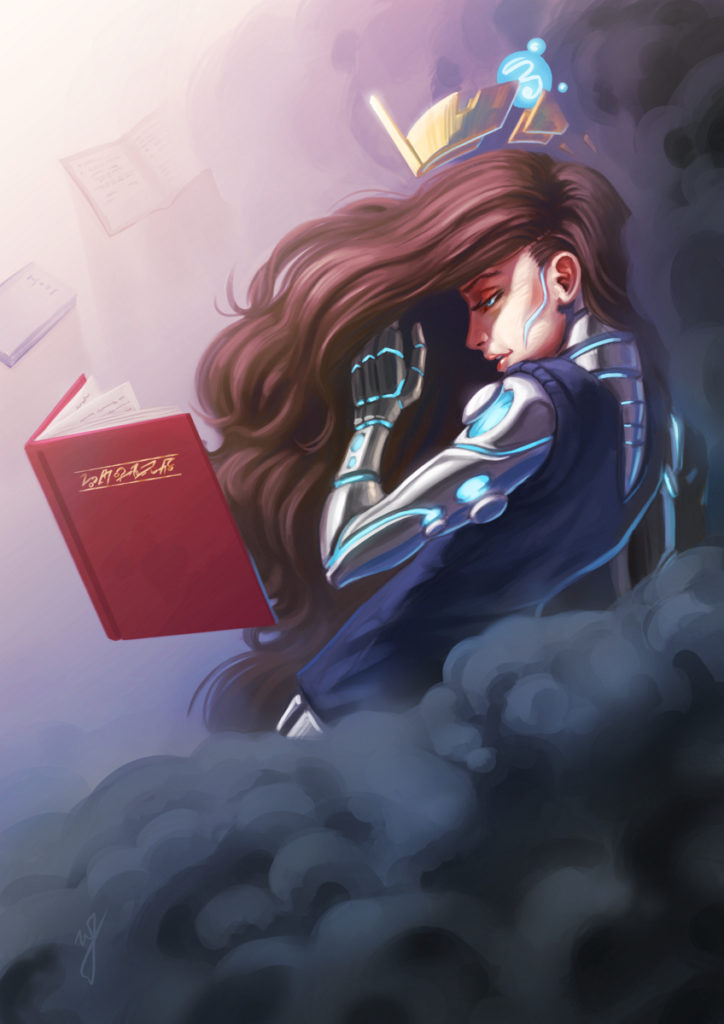 After reviewing some of my sketches and unfinished work, I decided to finish this one over the past couple days. The color scheme has been floating around in my head since I started the sketch, and I really like how it came out in the end. The depth in the clouds was fun, and also playing around with the metal materials of the characters arm and back.
I am glad that I was able to finish this one before Inktober, and I plan on submitting this for the Krita Kickstarter art book. I just need to figure out what black and white piece I want to submit along with this piece.